⟶ Latest News about Sebastian.
20 03 23
"BACX is the first in my 15-year F1 career to have kept me energised right until the end of a Grand Prix, without any stomach problems. This inspired me to get involved, alongside our mutual values of sustainability." (Sebastian Vettel) Read the article
28–29 01 23
–
"When attending an event such as the 'Race Of Champions', it is great to see that there is a genuine willingness to find ways to hold world-class motorsport in an environmentally friendly way.
As for myself, I really look forward to attend the 'ROC Green Champions Seminar'. It will be a great opportunity to learn more about sustainable initiatives around the event and in North of Sweden. I find it inspiring to meet different people, hear about their experiences and I hope to transfer some ideas to other areas. It is also vital for me that the 'Race Of Champions' has introduced 100% fossil-free biofuel and electric cars since last year." (Sebastian Vettel)
10 11 22
"On Thursday, November 9, I visited the Fundação SOS Mata Atlântica. Here I got an insight into various programs for the restoration of forests, protected areas and clean water. During a tour of the area in Itu, São Paulo state, I was able to see a reforestation project that has been underway for 15 years and the system for producing native seedlings, and from the top of a tower, I was able to view the transformation of an area previously deforested for coffee cultivation, which was later used for pasture and is now becoming a new forest again."
"We can see that good actions like this make a difference for the environment. Attitudes like those of SOS Mata Atlântica are important for everyone." (Sebastian Vettel, 2022)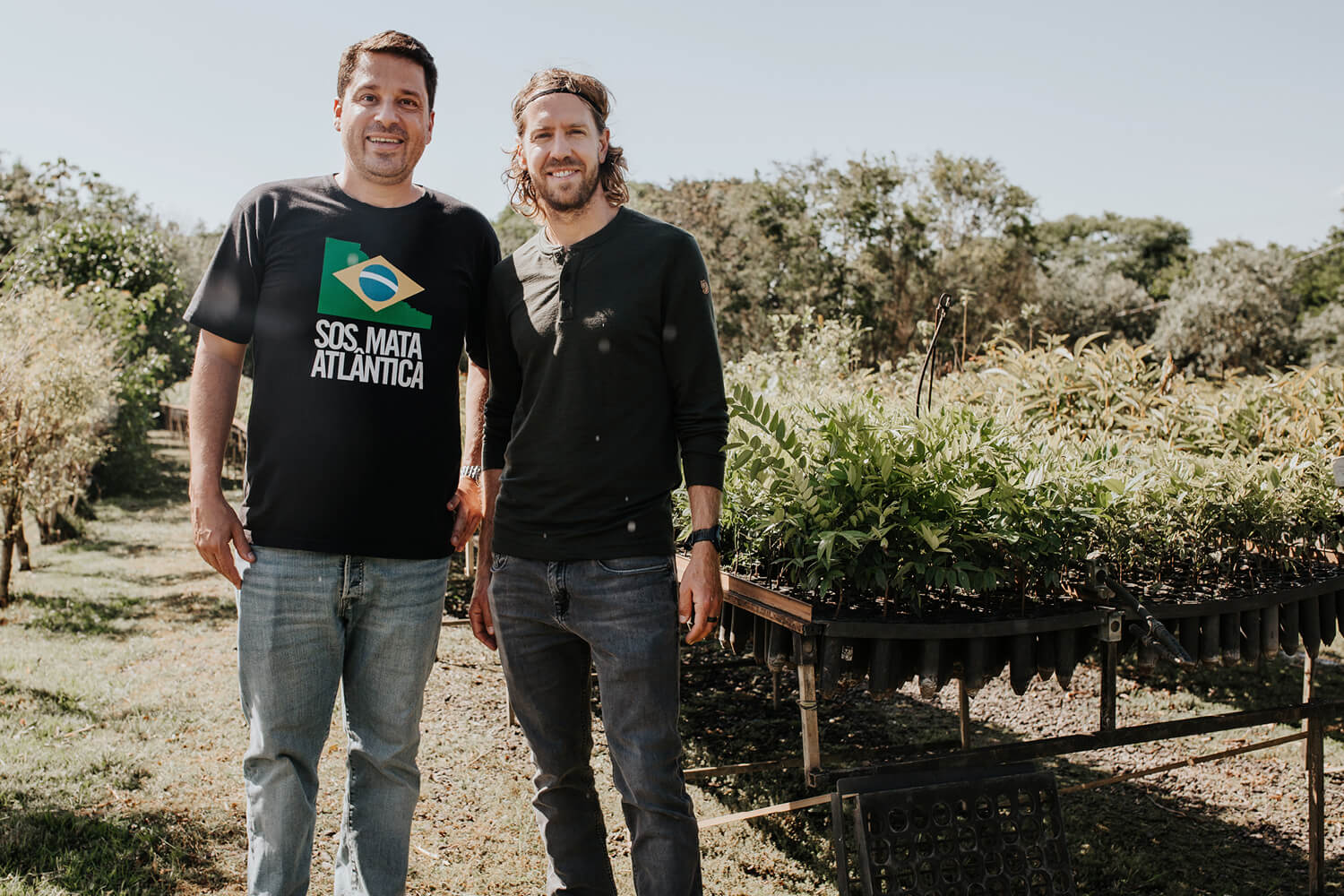 28 07 22
–
I hereby announce my retirement from Formula 1 by the end of the 2022 season.


Probably I should start with a long list of people to thank now but I feel it is more important to explain the reasons behind my decision.


I love this sport. It has been central to my life since I can remember. But as much as there is my life on track, there is my life off track too. Being a racing driver has never been my sole identity. 

I very much believe in identity by who we are and how we treat others rather than what we do. 


Who am I?
I am Sebastian, father of three children and husband to a wonderful woman. I am curious and easily fascinated by passionate or skilled people. I am obsessed with perfection. I am tolerant and feel we all have the same rights to live, no matter what we look like, where we come from and who we love. I love being outside and I love nature and its wonders. I am stubborn and impatient. I can be really annoying. I like to make people laugh. I like chocolate and the smell of fresh bread. My favourite colour is blue. I believe in change and progress and that every little bit makes a difference. I am an optimist and I believe people are good. 


Next to racing I have grown a family and I love being around them. I have grown other interests outside Formula 1. My passion for racing and Formula 1 comes with lots of time spent away from them and takes a lot of energy. Committing to my passion the way I did and the way I think it is right, does no longer go side by side with my wish to be a great father and husband. The energy it takes to become one with the car and the team, to chase perfection takes focus and commitment. My goals have shifted from winning races and fighting for championships to seeing my children grow, passing on my values, helping them up when they fall, listening to them when they need me, not having to say goodbye, and most importantly being able to learn from them and let them inspire me. Children are our future. Further I feel there is so much to explore and learn. About life and about myself.


Speaking of the future, I feel we live in very decisive times. And how we all shape the next years will determine all our lives. My passion comes with certain aspects that I have learned to dislike. They might be solved in the future but the will to apply that change has to grow much much stronger and has to be leading to action today. Talk is not enough and we can not afford to wait. There is no alternative. The race is underway. 


My best race? Still to come. I believe in moving forwards and moving on. Time is a one way street and I want to go with the times. Looking back is only going to slow you down.

I look forward to race down unknown tracks and I will be finding new challenges.
The marks I left on track will stay until time and rain will wash them away. New ones will be put down. Tomorrow belongs to those shaping today. The next corner is in good hands as the new generation has already turned in.


I believe there is still a race to win. 

Farewell and thanks for letting me share the track with you. 

I loved every bit of it.
07 07 22
"Hi! Today I'm back in Spielberg, in beautiful Styria, where we built a bee hotel last year in the shape of a racing car together with children from the Frohnleiten primary school. Do you remember the event? Now we wanted to see who has moved into the hotel and whether it has been accepted by the bees and insects… And wooow!!! Not only has it been accepted, but it is "completely booked"! It looks like we will have to add a few more rooms to it!
And that's exactly why I met with students from the Zeltweg primary school here today: to put up more hives and give even more bees a safe home – and not only that. This year we have professional support from bee experts who have interesting things to tell us and bee researchers from the University of Graz who are working on the high-tech beehive of the future*! Sounds very interesting and the children and I will certainly learn a lot that we can pass on to you… to protect the bees." (Sebastian Vettel, 2022)
*EU project Hiveopolis
25 03 22
Today is a Friday for the Future! Together with Sebastian Vettel we are supporting the Fridays For Future movement and hereby spreading their messages from the streets to you for a peaceful world!
17 03 22
"Unfortunately, I will not be able to drive in the first Grand Prix in Bahrain. I am fine so far and I will do everything I can to get back in the car as soon as possible. I'm keeping my fingers crossed for the team and Nico." (Sebastian Vettel)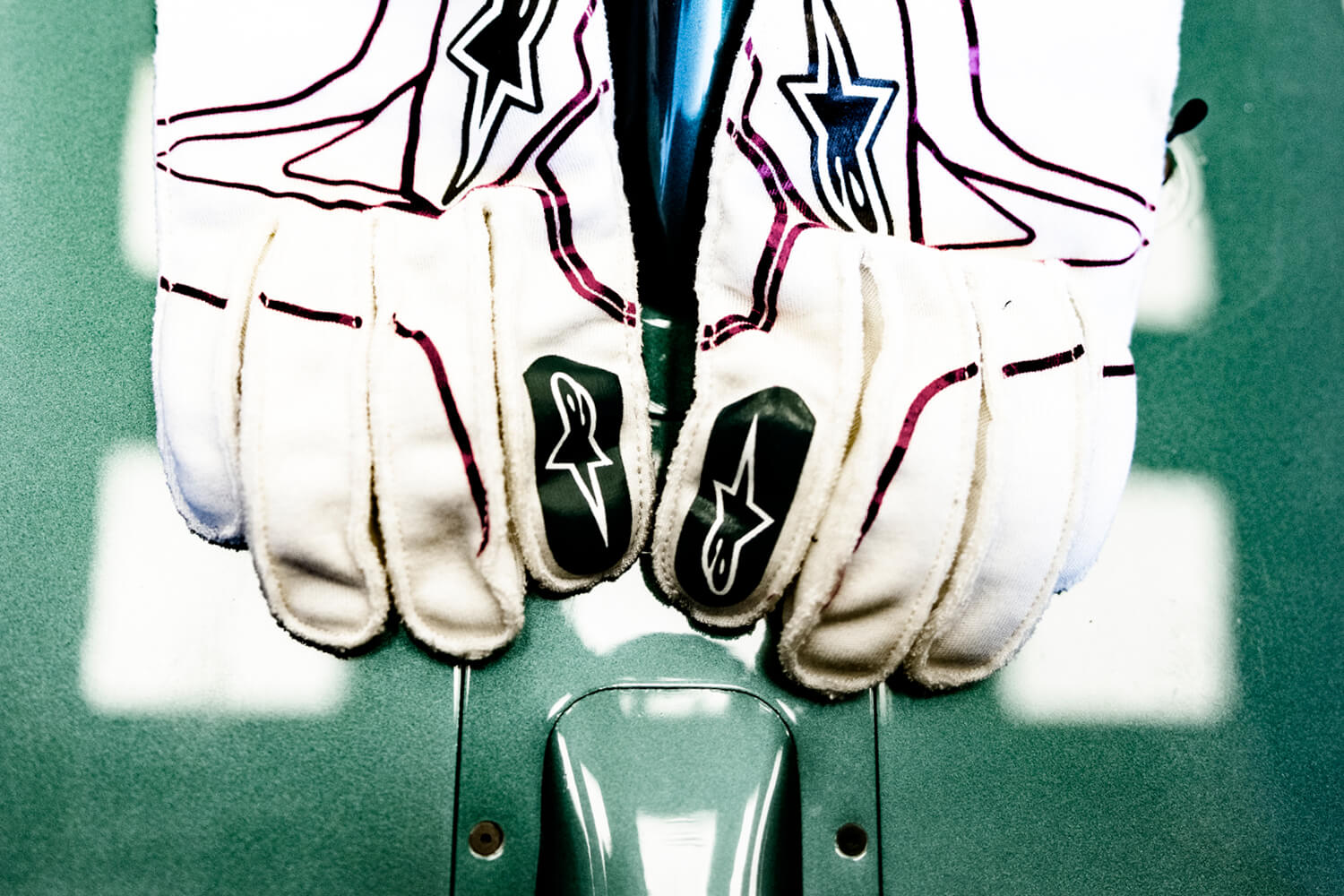 10 02 22
Sebastian Vettel said: "Look at that car, who wouldn't feel excited about the prospect of racing that? And when it comes to hopes for the season, I do not think anyone really knows what to expect. There are new rules and of course all the teams will be hoping that they have got it right. Everyone wants to win, me included, and no one would be in Formula One if their dream was not to win. I am no different. The main thing is to keep moving forward and moving up. This is only year two of a five-year plan, so we are still quite near the start. But this team has big ambitions and big plans, and I am hugely excited to be a part of that."
05–06 02 22
"I'm really looking forward to being back competing in the Race Of Champions again and to represent Germany together with Mick." said four-time Formula One World Champion, Sebastian Vettel. "At ROC Mexico, we came 2nd in the ROC Nations Cup, so our aim is to do one better in Sweden."
"The competition will be very strong especially from the Nordic drivers who have a lot more experience than us driving on snow and ice," Vettel continued.
02 12 21
"Today I hosted a karting event with eight young women from the local area around Jeddah. It was really nice to meet these young ladies, who came from various different backgrounds, and had different levels of experience driving karts. They all impressed me and I was really inspired by their confidence and desire to get involved in this event. I hope they continue on this path of driving for pleasure and continue to enjoy these experiences. Maybe in the future they will be competing in serious competitions with great success. A big 'thank you' to The Track Jeddah for helping make today possible. It was a fun day, promoting the values that are important to me." (Sebastian Vettel)
09 2021
On Wednesday before travelling to Monza I was really interested to visit the opening of the Climeworks Orca plant in Iceland. Orca is the world's first and largest climate-positive direct air capture and storage plant. It can capture 4,000 tonnes of CO2 per year from the atmosphere and store it permanently using a natural mineralization process. There is no time to waste and new green technology like this is an important instrument that can help against climate change.
16 09 21
"I am really looking forward to racing the new generation of Formula One cars. Their look is very different and the new technical regulations should give us cars that can race much more closely than recently. More exciting racing will be great for the drivers as well as for the fans. The changes are so big that every team will be starting from a new beginning, so it will be a great opportunity for us at Aston Martin Cognizant Formula One™ Team. I believe in the strength of our new growing team, so I am already looking forward to 2022." (Sebastian Vettel)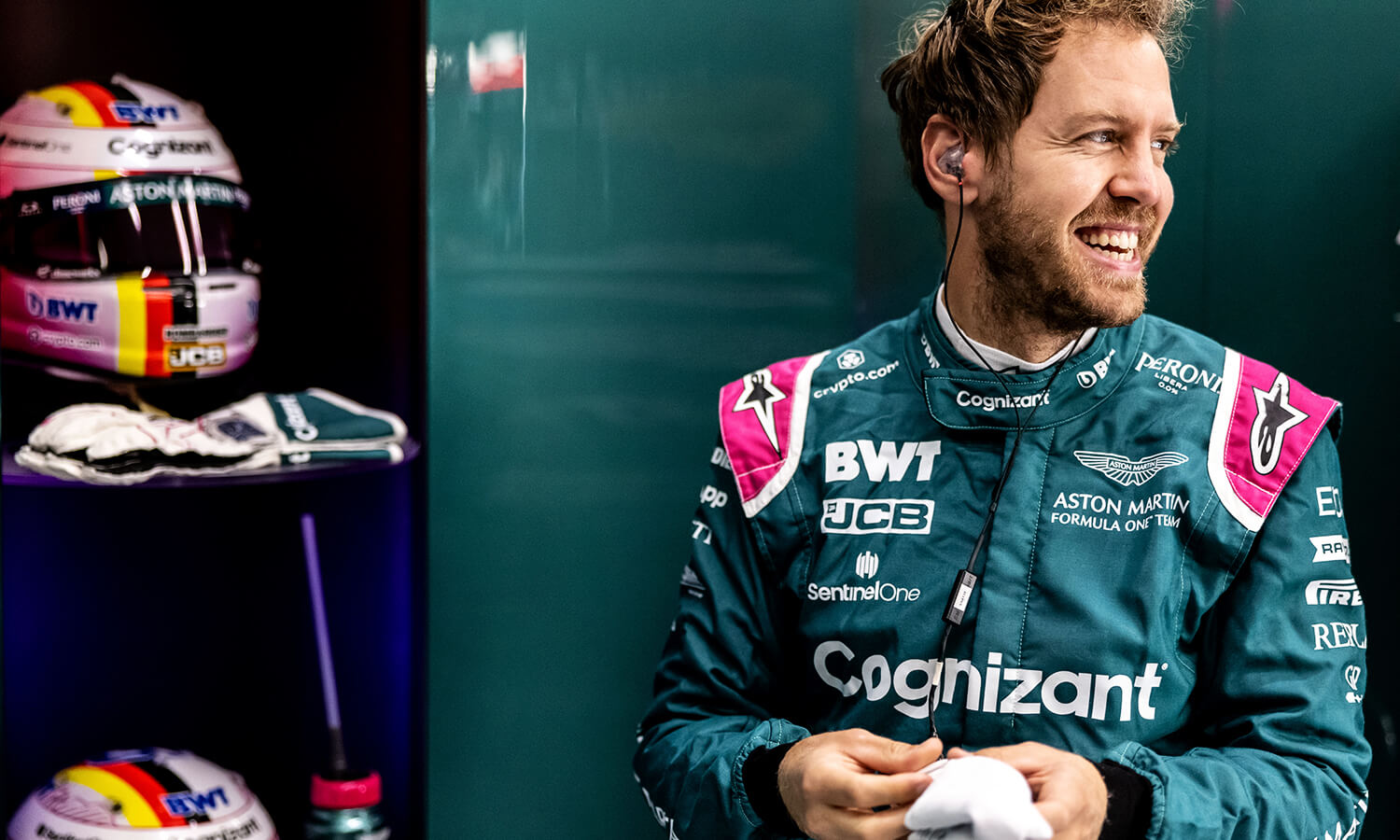 30 07 21
"Everybody is free to do what they want, and exactly that is a point," said the four-time F1 champion.
"I find it embarrassing for a country that is in the European Union to be having to vote or having some laws like this. I just think we have had so many opportunities to learn in the past. I can't understand why they are struggling to see that everybody should be free to do what they like, love who they love, and it's along the lines of live and let live."
19 07 21
→ TO RECYCLING
Following Sebastian's litter-picking activities at Silverstone, the next stage in the process was to visit GRUNDON in Slough, one of the UK's largest Waste Management Facilities.
This was an opportunity for Sebastian to see first hand what happens to all the waste we produce. He learned more about the recycling processes for certain materials and was introduced to the incineration for litter that cannot be recycled – an alternative to waste being buried in landfill sites.
Sebastian enjoyed a tour of the GRUNDON facility, helped recycle the waste that had been collected from Silverstone, and spent several hours discussing waste management techniques with the staff at the facility.
18 07 21
→ KEEP IT CLEAN
Sebastian Vettel's focus on protecting the environment saw him lead a litter picking exercise following today's British GP.
"I think it is important that we all respect the environment and don't rely on other people to clear up after us. We have to start somewhere and each one of us can make a difference now" said Sebastian.
06 2021
→ Second place in the Azerbaijan Grand Prix.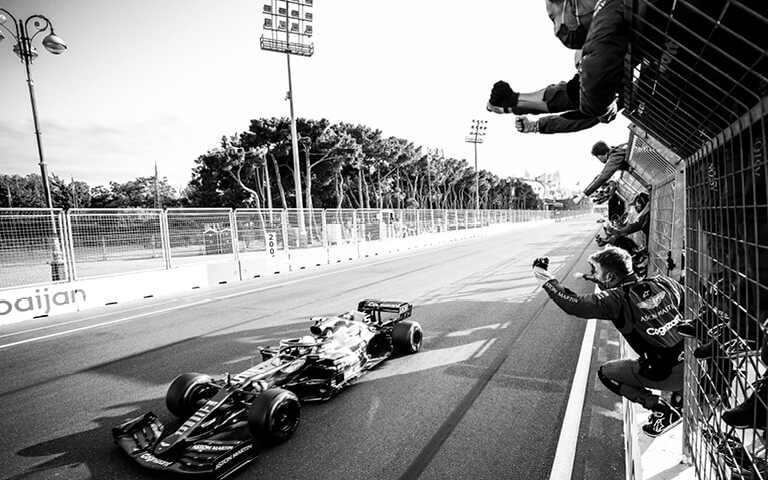 03 2021
→ …RYDER, HONEY RYDER. The name of Sebastian's new ASTON MARTIN Formula 1 racing car refers to Honey Ryder, the Bond girl in the first James Bond film Dr. No, played by Ursula Andress.