⟶ Latest News about Sebastian.
"Today I hosted a karting event with eight young women from the local area around Jeddah. It was really nice to meet these young ladies, who came from various different backgrounds, and had different levels of experience driving karts. They all impressed me and I was really inspired by their confidence and desire to get involved in this event. I hope they continue on this path of driving for pleasure and continue to enjoy these experiences. Maybe in the future they will be competing in serious competitions with great success. A big 'thank you' to The Track Jeddah for helping make today possible. It was a fun day, promoting the values that are important to me." (Sebastian Vettel)
"I am really looking forward to racing the new generation of Formula One cars. Their look is very different and the new technical regulations should give us cars that can race much more closely than recently. More exciting racing will be great for the drivers as well as for the fans. The changes are so big that every team will be starting from a new beginning, so it will be a great opportunity for us at Aston Martin Cognizant Formula One™ Team. I believe in the strength of our new growing team, so I am already looking forward to 2022." (Sebastian Vettel)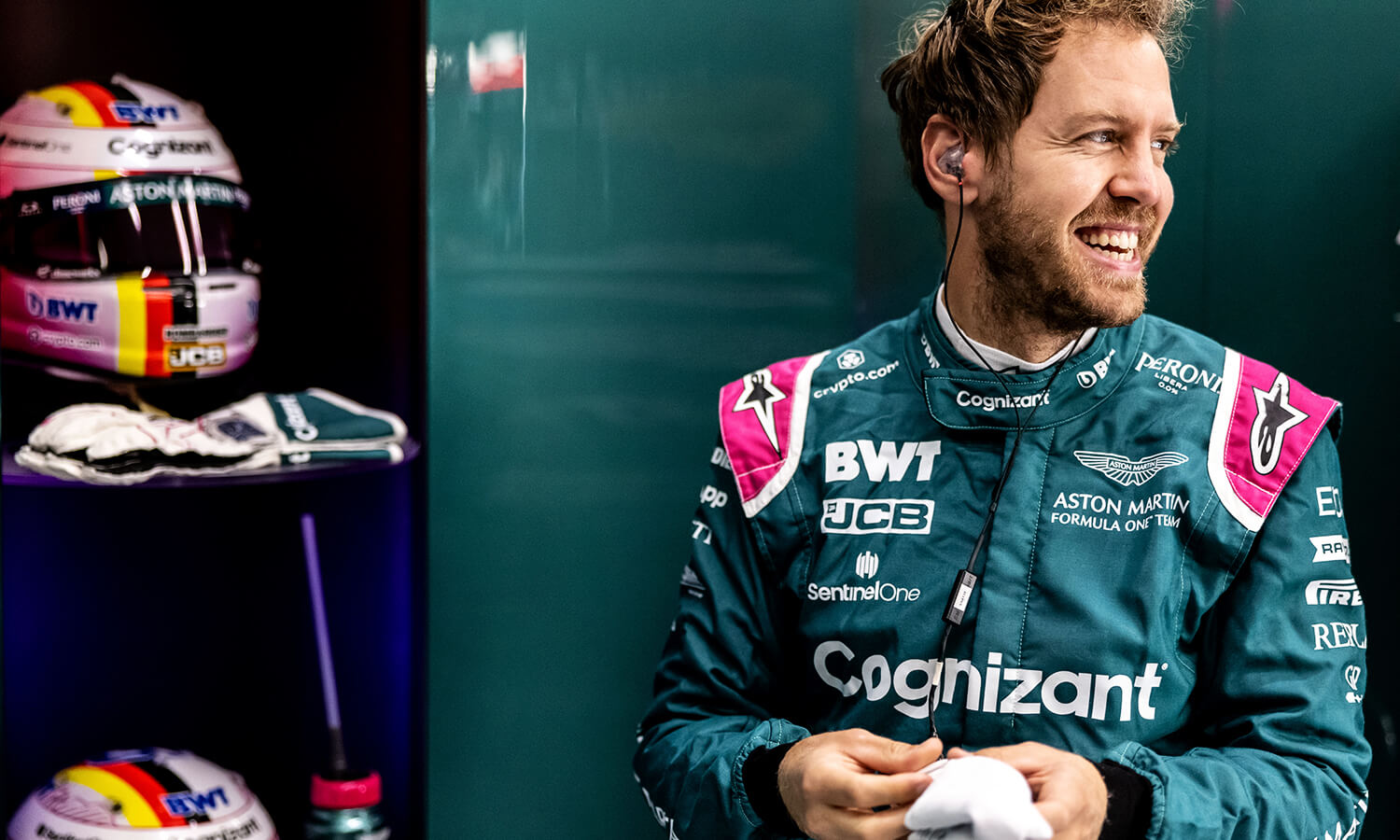 On Wednesday before travelling to Monza I was really interested to visit the opening of the Climeworks Orca plant in Iceland. Orca is the world's first and largest climate-positive direct air capture and storage plant. It can capture 4,000 tonnes of CO2 per year from the atmosphere and store it permanently using a natural mineralization process. There is no time to waste and new green technology like this is an important instrument that can help against climate change.
"Everybody is free to do what they want, and exactly that is a point," said the four-time F1 champion.
"I find it embarrassing for a country that is in the European Union to be having to vote or having some laws like this. I just think we have had so many opportunities to learn in the past. I can't understand why they are struggling to see that everybody should be free to do what they like, love who they love, and it's along the lines of live and let live."
→ TO RECYCLING
Following Sebastian's litter-picking activities at Silverstone, the next stage in the process was to visit GRUNDON in Slough, one of the UK's largest Waste Management Facilities.
This was an opportunity for Sebastian to see first hand what happens to all the waste we produce. He learned more about the recycling processes for certain materials and was introduced to the incineration for litter that cannot be recycled – an alternative to waste being buried in landfill sites.
Sebastian enjoyed a tour of the GRUNDON facility, helped recycle the waste that had been collected from Silverstone, and spent several hours discussing waste management techniques with the staff at the facility.
→ KEEP IT CLEAN
Sebastian Vettel's focus on protecting the environment saw him lead a litter picking exercise following today's British GP.
"I think it is important that we all respect the environment and don't rely on other people to clear up after us. We have to start somewhere and each one of us can make a difference now" said Sebastian.
→ The clip PLEASE DON'T LITTER
→ Second place in the Azerbaijan Grand Prix.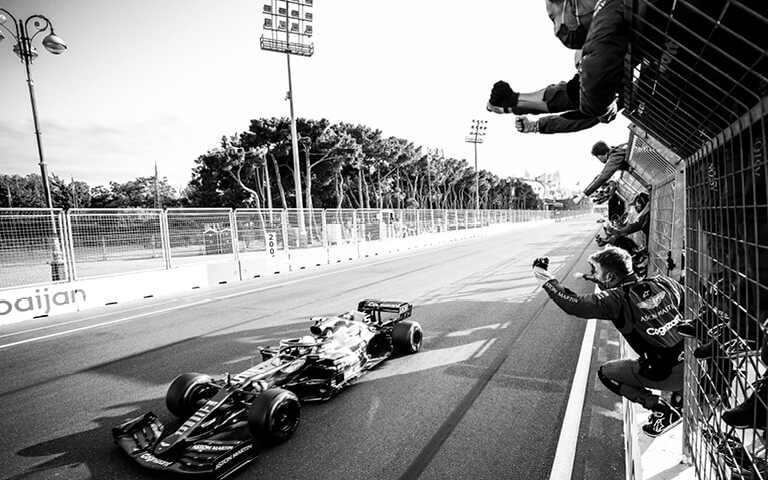 …IS RYDER, HONEY RYDER.
→ The name of Sebastian's new ASTON MARTIN Formula 1 racing car refers to Honey Ryder, the Bond girl in the first James Bond film Dr. No, played by Ursula Andress.